Refrigeration - Fridge Repairs
Services - Maintenance &
Emergency Services
Email Us Your Inquiries and Floor Plans To: refrigeration
Electrical Breakdown
In Your Building
Is something going amiss with your building? Perhaps you're experiencing power cut out, or aren't protected from power surges. The electrical system of your building is its lifeblood; It powers refrigeration, air conditioning, heating and when it's not working, it's hard to maintain a a perfect working conditions.
We can provide in depth analysis of your building's electrical system to find faults and hazards before they cause any real lasting damage, and we can test & tag and repair all electrical appliances. Save money with our energy efficient set ups: from LED lighting to PLC's, you can very easily cut costs and save the planet with our specialist range of products and services.
Even old buildings can benefit from A FAIRE Services: we can retrofit a wide range of different energy efficient products to save you money and protect the environment.
Refrigeration Repairs &
Fridge Maintenace
We can supply a wide range of Refrigeration Solutions to keep your equipment cool. Whether you need a Cool Room to protect your food from exposure to the Heat, a Fridge or a Freezer, our team will seek to provide a Refrigeration Solution that works for you.
Make sure your existing Fridge or Freezer is well Maintained, as Refrigeration Equipment can be Hazardous if they are not Maintained Properly as algae and bacteria can grow in cool environment as well as Hot Surfaces.
Ice machines and water tanks can also accumulate rust and decay, which may cause serious damage to your staff or building occupants. Take control over your Refrigeration Systems and give us a call today.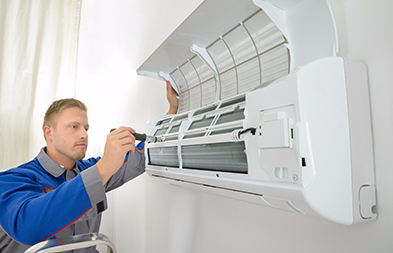 A Whole Range Of Appliances
We supply a wide range of white goods (Appliances), and we can test and tag them to ensure they are operating both safe and efficiently. Old, damaged products can cause a real drain on your electricity: give us a call and we can make sure they are operating at their absolute peak condition.
Our range includes a series of brands including: Daikin, Mitsubishi, Panasonic, Fujitsu, Teco, etc. Appliances: Amana, Kleenmaid, GE, Maytag, Whirlpool, NEC, Westinghouse and Mitsubishi. And, we can even Recycle, Reclaim and Return all your old Appliances!
For Expert Advice on Services, Call us on 03 9574 0030
24hr Emergency Services* 041 988 2 988
*Conditions Apply