Heating Ventilation & Air Conditioning (HVAC)
Split Air Conditioning
Automotive Air Conditioning
Installations, Services, Maintenance and Repairs
Email Us Your Inquiries and Floor Plans To: airconditioning
Energy Efficient, Ventilation for your Building and "HVAC setup"
Create a cool, acclimatised building with one of our specialist in HVAC setups. HVAC offers Heating Ventilation and Air Conditioning in one small unit that can be situated very easily on the roof of your apartment or building. Compact, rigid and specially designed to work in all environments, HVAC is an apt solution for effective care of buildings that run on tight electricity budgets and containing people with asthma. Install a HVAC system and you'll save money, energy and the environment, while creating a healthy building climate for everyone to enjoy.
We offer expert plumbing services for you and your building, which include grey water systems, stormwater systems, solar water heating, heat pumps and water saving solutions. Save the planet and save your money with our natural gas and solar powered heating systems. We can heat and cool your building with ease, and provide a dedicated and reliable set of resources, products and services to help you create a beautiful and acclimatised building.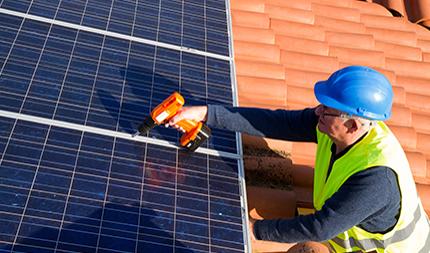 Save Electricity Throughout Melbourne
The planet is heating up, and there has never been a better time to ditch traditional methods of electricity production and instead adopt a clean and green, energy efficient solution. We provide a wide range of ways for you to cut your electricity bills, including Solar Power, Solar Heating, Solar Lighting and Solar Air Conditioning. When we lay our pipes for Heating Ventilation & Air Conditioning Systems. Go green with A FAIRE Services Today!
For Expert Advice on Services, Call us on 03 9574 0030
24hr Emergency Services* 041 988 2 988
*Conditions Apply