Service Fees & Charges
Lay-Buy Available
for Purchases
$150 Pre-Pay For Services*
Refrigerant R22 Available*
*Conditions Apply
Plans and Emergency Services
Getting your business set for the winter or cool for the summer has never been so easy or affordable.
All our business maintenance services are incredibly affordable and price competitive and we strive to keep our prices low to save you cash.
We also offer emergency service for those times when you require us there as soon as possible, so you can rest assured we are always on call.
Our fees are as follows. Please note that the + refers to Parts, Delivery, Fees, Surcharges and GST:
Service Call Charge from $100

A Regular Service & Maintenance from $200 +

Re-gassing from $250 + Refrigerant R22

Emergency Service from $300 +

Gas Leak Repairs from $350 + Refrigerant R22

Emergency Re-gassing from $450+Refrigerant

Emergency Gas Leak Repairs from $450 + Refrigerant

Gas Reclaiming As Per Regulations from $250 +

After Hours (24hr Emergency Service)*
Professional Consultant & Service Engineers Guaranteed.!!! *Conditions Apply Cheques and Credit Card Surcharges Apply!
Recurring Billing for Regular Customers
Got a job that keeps needing to be done? When you need us to be continually sorting out your business maintenance, such as electrical testing, you can set and forget a convenient recurring billing option right here on the website. That means you'll never have to remember to finalise your payment with us: it can just go on the books and be forgotten about!
If You Are Not a Customer Do Not Click Setup Recurring Billing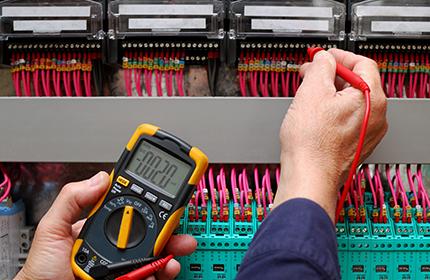 You may be concerned about your privacy when visiting our website and when we provide you with any of our services. We will keep any information (including your account details) in your Direct Debit Request confidential. We will make reasonable efforts to keep any such information that we have about you

secure and to ensure that any of our employees or agents who have access to information about you do not make any unauthorised use, modification, reproduction or disclosure of that information. We will only disclose information that we have about you: to the extent specifically required by law; or For the purposes of this agreement (including disclosing information in connection with any queries or claims).

To enable us to monitor our website's performance, we may track your Internet Provider address and your session time. We cannot use this information to identify you. You will remain anonymous whilst accessing our website. We may from time to time place a "cookie" or trail indicator in the browser files of your computer. The "cookie" does not contain any personal information. It will enable us to:
Relate your use of the site to information that you have specifically provided to us, such as a member password for any services we may provide via our website; or
Allow your computer's browser to track searches you have performed on the site.


"A FAIRE Services" will not disclose for profit or reward any personal information you have provided to us, to a third party except where:
You have provided your consent to do so;
Where it is reasonable to do so in the course of providing any of our products or services to you; or
When the law from time to time compels us to make such disclosure.
You are entitled to request access to all personal information you have given us. You may make any changes you deem appropriate, including the removal of personal information you do not wish us to retain. All questions or requests seeking more detailed information including a full copy of Our Company Privacy Policy should be forwarded to us.
For Expert Advice on Services, Call us on 03 9574 0030
24hr Emergency Services* 041 988 2 988
*Conditions Apply